Dating websites has made it possible for men to find compatible matches by simply browsing through profiles, sending a well-written first message, and making themselves look desirable online. Online dating may have made it more convenient for most men to find a girlfriend since they only have to log-in and choose the most interesting woman to date from the gazillions of profiles available.
However, this sense of convenience does not necessarily translate to the ease of finding someone to date.  Aside from learning that online dating is not as quick as you think it is, which we will discuss further, there are other things that you need to know to avoid a possible online dating malady.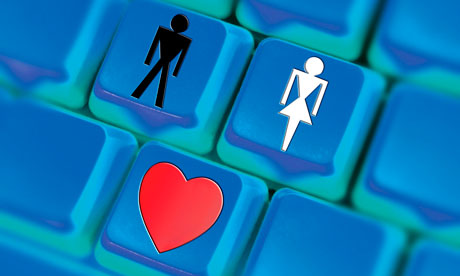 Online Dating Also Takes Time
Yes, online dating websites have given men quick access to a number of single and completely available women, but this does not ineludibly make the dating process relatively super easy. Despite the access to an unbelievable number of profiles online, men still need to go through the rigorous process of being chosen and being rejected.
The World Wide Web may have made communication abnormally fast and expedient, but as for online dating, you need to actually connect with someone for her to see whether you are actually worth dating in real life or not. You may think that your heart and your manliness are not built to withstand the shitty truth that online dating also takes time, but it really does take time. Yes, time is a big slut and she screws everything up including online dating.
Getting a girl online is not as easy as making instant popcorn that you just put it inside the microwave and then bam! You now have a ready-to-eat-snack with all the dangers of cancer. Online dating is not as quick as that. There is, in fact, a process that is way similar to actual dating in real life and it may take more time that you expected.
Constant Rejection is Inevitable
If you have been using online dating websites to find women to date or to hook up with, you will know that no matter how good-looking or well-endowed you say you are, you are still in for constant rejection. The Information Age has made it easy for people to get rejected online. If before the Internet the only way to get rejected is when someone refuses to voluntarily give her hand to you in marriage, in the modern era, being rejected is as easy as not accepting your Facebook friend request or not responding to your elegantly written first message.
Constant rejection is unavoidable, and that is the risk you need to face from day to day when using an online dating website. However, this does not necessarily mean that you have to marinate in your low self-esteem and depression. The truth is people get rejected all the time on online dating sites. Even the Ryan Goslings or Adam Sambergs of the world get rejected too. For sure, you have also ignored messages from some girls online as well, so you do not need to get all clinically depressed about getting rejected online. If you are not open to rejection, then you should stop using online dating websites because you are only in for total disappointment.
Remember that online dating is just a means to find someone you can have a relationship with. It may make you feel like an unlovable psycho from time to time when you get rejected by some women, but it does not end there. Sooner or later, you will find someone whom you can connect and build a lasting relationship with.
Managing Expectations Should be a Skill
Match-based online dating sites are extremely helpful in finding someone attractive that you can connect with since these sites have made it their life goal to match you with someone that shares something in common with you. With these sites, it is more convenient to find someone you can connect with on a deeper level since match-based online dating websites have done all the research work to give you someone that has the personality attributes, hobbies, and values that are similar to yours.
However, even when you are allowing match-based online dating websites to find the right girl for you, most of the time, some of the matches are really not what you are expecting. Here is a 411 for you: Match-based online dating sites try their very best to match you with a single woman based on factors such as compatibility and attraction. However, you cannot expect the websites to give a perfect match all the time. There will always be a woman from the match results who does not meet your criteria for someone to date.
These websites use an algorithm or elves or a pack of working werewolves to match people on several factors they have listed in their profiles and questionnaires such as their love for Star Wars or say their hatred for men and women with smelly feet. Yet, although these websites do try their best, they cannot always satisfy every man's criteria for a perfect girlfriend material.
However, this is, in fact, a good thing, because match-based online dating websites give you the opportunity to meet other women outside of your usual type. It provides you with a way to connect with different women and break free from what your concept of a perfect mate is. You will be surprised that although you have initial reservations about dating women that is beyond the stereotypical women that you want to date, you will find that you can actually connect with these women on a deeper, meaningful level.
Yes, you have life partner material criteria set up, but it is a fun adventure to explore and know women who are different from what you want for a girlfriend. The truth is, you will never know what you really want unless you go out of your comfort cocoon and take the risks of completely getting to know the woman that you are dating. What we want you take away from here is that when using a match-based online dating website, you need to keep your expectations in line with reality check. There are Mila Kunis- and Kate Upton-types out there waiting for their perfect match, but it does not guarantee that you are that match.